Currently not a member.
Status may change.


---

*Reviews

*Reader Reviews

*In Theatre Reviews

*Round Table Reviews

---




---




*DVDs & VHS'

---




*Awards Won

*Recipes

*Neo's & Reader Stories

*D20 Monsters

*Rants

*20 ?'s (interviews)

*Hall of Fame
Coming soon!

*Random Thoughts

*Survival Guide

*Survival Test

*Movie Lessons

---




*Neo's Bio

*FAQ's
---



---
"Worst website ever!" - Comic Book Guy
---
UPDATED ON ...
06-26-05
Todays update includes...
Well as promised I have opened up the "In Theatres" section for reviews. To start it off? Only the best film in theatres right now, LAND OF THE DEAD! Also, for those readers who are afraid to email, or even for those that do and would like to chat with me personally (or other fans of the genre or films in general), I have opened up a discussion group over at Google! Feel free to click the link and enjoy!


I also have review[s] up for the following film[s] ...

"Land of the Dead"

---
---
Welcome to "The Dungeon". Here I will be reviewing some of the worst movies ever made! Ok, Maybe not all are that bad but I can assure you that most are utterly horrible! That much I promise you. I only hope that you will have much fun reading the reviews as I had making them!

The reviews aren't the only thing here though. I also included a section where the readers can submit reviews of films themselves as well as a message board where we may discuss any topic you wish! There is a section for the Round Table Reviews as well. For those who don't know, a Round Table Review is one where a theme is presented by the Rogues and each of it's members has to pick a film to review that fits the theme. Sometimes these can get a bit crazy!

So just sit back, grab a nice cool glass of Lemonade and marvel at the hours upon hours of time I have, and still, waste watching these crapfests! Before you do, be sure to check out Neo's BIO, found in the INFO section to the left. Learn a little about your host and those who have suffered for my entertainment. You may find out a few things you just didn't need to know!

I would like to extend many thanks to someone in particular.



1152 E. Vine St.
Kissimmee, Fl. 34744
(407)933-5040
Open 7 days a week noon-10pm EST
"Coolest Store in Osceola!"


This store is the only one brave enough to carry some of the crappiest movies I have ever seen! Remember though, that's not a bad thing!! After all, without films like these, there would be no review sites like this! Plus, they sell them off at some of the best rates in town! Now if only I could convince him to let me get a couple for free for this advertisement. :)

---
This is perhaps the coolest thing right now. A buddy of mine from a WebTV message board is making an Indie Zombie film caled FLESH CRAWL. HorrorMovies.ca has gotten wind of it and is helping to promote his flick. Click the following banner to vote for it yourself and help this friend of The Dungeon out. Also be on the lookout for an interview coming soon from both directors and some other promo stuff!

---
The Rogues have gone monthly!



Read the Magazine!
---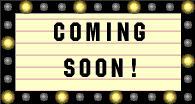 Terror Firmer
Hard Rock Zombies
The Third Society
Dawn of the Dead '04
&
and many more ...
This site is rated ...


You are visitor #...
Thank you!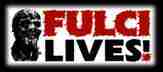 The name "Neohamster" and all reviews on this website are © 2002 Neohamster Productions. Use is strictly forbidden without the express written consent of either Neo or the reviewer. Links to this page are allowed but only to the homepage. Thank you! Now get past all this legal crap and enjoy!